For this new school year, a new model has been added to this range of condensate separators:
PURO-ELITE 5
The latter is intended to treat installations up to 300 m3 / h (40 hp compressor)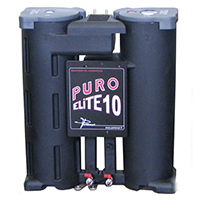 It has all the advantages of this series:
- Saturation indicator
- Overload indicator
- Treatments of all mineral lubricants or synthetic
- Treatment of polyglycols
(PG special version)
The Puro range, it should be remembered, guarantees a maximum residual content of 10 ppm in waste regardless of the type of lubricant to be separated.
With this new model, the Puro range now offers 5 models covering compressor capacities up to 250 CV using mineral or synthetic lubricants.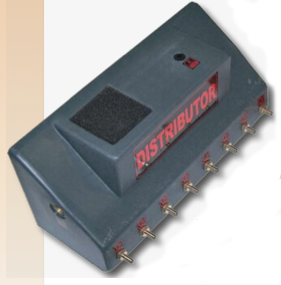 In addition, thanks to the "Distributor" condensate distributor, available as an accessory, the parallel connection of several units makes it possible to further extend the field of action of these separators. It is indeed possible to connect up to 8 separators (of the same model), i.e. a processing capacity up to 2000 CV! ! !
Puro Elite 5 will be available in mid-October, do not hesitate to contact your contact for commercial conditions.
The updated documentation is already available on our website www.partenair.fr. You can also get it directly on your smartphone or tablet by "flashing" the QR code opposite.