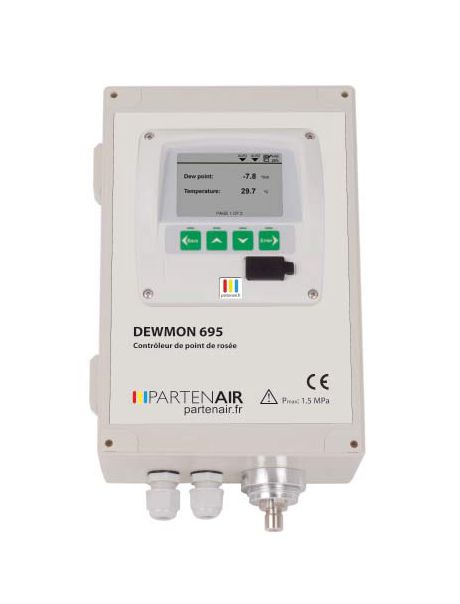 ATTENTION the promotion of the wall hygrometer DEWMON 695, dew point from -50°C to +20°C, ends soon!
Check your dew point efficiently by taking advantage of the promotion of the DEWMON 695 dew point meter from -50 °C to +20 °C.
Consider offering this measurement tool to evaluate the air quality of your compressed air network at a glance.
Find more information in the "Bon à savoir" n°115 or contact us on info@partenair.fr.