WITH refrigerant R 513 A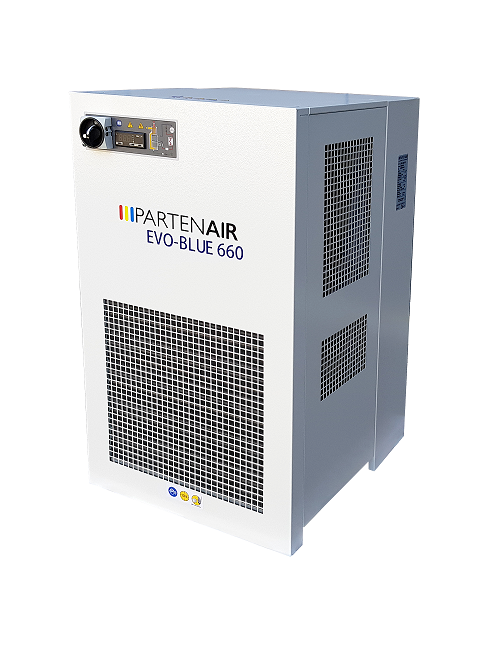 Based on the ACT-EVO dryers, the new EVO-BLUE range provides the answer to environmental concerns and is ahead of the new restrictions on the HFC (hydrofluorocarbon) refrigerant market.
The choice of R513 A refrigerant gas offers a number of advantages as well as a guarantee of peace of mind regarding the durability of the fluid used.
R513 A is an HFO (Hydrofluoro-olefin) with a Global Warming Potential (GWP) 6.2 times lower than R404 A and 2.8 times lower than R407 C.
Non-flammable (classified A1) and non-toxic, R513 A gas has many advantages over natural fluids such as R290 (Propane) which is highly flammable and presents risks of explosion, CO2 which requires high pressures that increase component costs, and ammonia which is highly toxic and whose use is regulated.
The reliability of EVO-BLUE dryers, their performance and their technological advance, represent the best choice in the refrigerated compressed air dryer market today.
THE STRENGTHS OF EVO-BLUE DRYERS
- Dew point +3°C under pressure (Class ISO 8573-1: 2001 = 4).
- Proportional power control for perfect dew point stability.

- Environmentally friendly, non-toxic and non-flammable refrigerant with low global warming potential.
- Extremely low pressure drop.
- Electronic controller with configurable remote alarm reporting (Modbus on EVO-BLUE 1130 and above)
- Electronic condensate drains. (Capacitive drains on EVO-BLUE 1130 and higher)
"F-GAS, PRG, GWP, HFO, HFC: WHAT ARE THEY?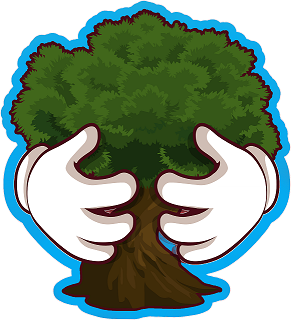 F-GAS is a regulation that aims to regulate the refrigeration sector through environmental standards to reduce the production of greenhouse gases in order to reduce CO2 emissions by 2030.
The Global Warming Potential (GWP) is a conversion factor that compares the influence of different greenhouse gases on the climate system.
The older HFCs, (hydrofluorocarbons) are the most common refrigerant gases on the market today. They have replaced chlorofluorocarbons (CFCs) and hydrochlorofluorocarbons (HCFCs) which were damaging the ozone layer, but they contribute very significantly to the greenhouse effect.
The new HFOs, (Hydrofluoro-olefins) are 4th generation refrigerants. They offer low-GWP alternatives that reduce environmental impact while providing energy efficiency.