Industrial processes increasingly require perfectly de-oiled air, particularly in the food industry, which is also deodorized.
Conventional filters, with activated carbon cartridges, cannot respond to intensive use due to their low content of active product.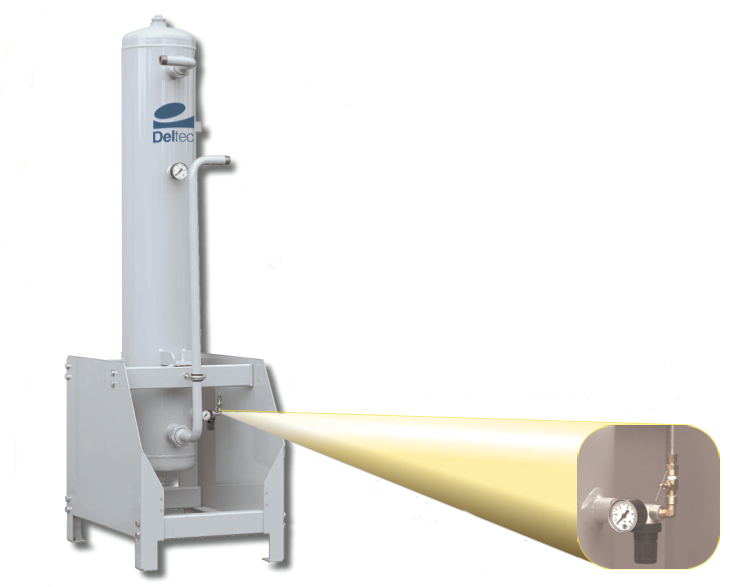 DELTECH activated carbon adsorbers permanently eliminate all problems linked to the presence of hydrocarbons in compressed air.
At nominal conditions, their large load of activated carbon allows them to maintain absolute efficiency up to 10,000 hours of uninterrupted operation.
They make it possible to obtain non-lubricated quality compressed air without investing in a specific compressor.
Their supporting frame, paired with the adsorption dryers of the EURODRY series, facilitates their installation and provides a harmonious and compact set. A residual oil vapor indicator allows quick and easy monitoring of the efficiency of the activated carbon column.
The range includes 10 models covering flow rates between 70 and 3,600 m3 / h at 7 bars. DAK activated carbon columns provide THE solution for the most demanding applications.