These filters are intended to sterilize the air entering the autoclaves in order to guarantee the quality of the sterilization processes, even for the most critical applications.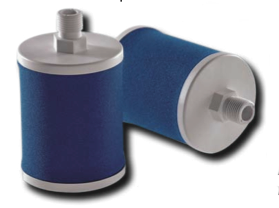 The new version of these filters is now fitted with support and connection cups in synthetic material resistant to temperature and corrosion.
This change does not affect their characteristics in any way. These filters remain among the most effective on the market for the removal of particles and viable microorganisms from ambient air.
Their effectiveness surpasses that of conventional HEPA filters and has been confirmed according to BS3928 with a penetration of less than 0.001%.