A new type of absorbent element is now available for PURO condensate purifiers.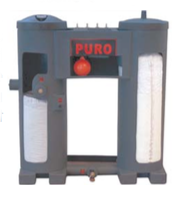 These "primary" elements (where white elements) are specially adapted for the absorption of condensates with high viscosity or low absorption speed.
To order these special elements, simply add the suffix "KA" to the reference of the standard element.